Another addition to the catalog from my trip to Newfoundland...

These three birds were among many I saw on Gull Island, near Bay Bulls, where I was amused to discover that puffins strike excellent poses when standing about in front of their underground nests.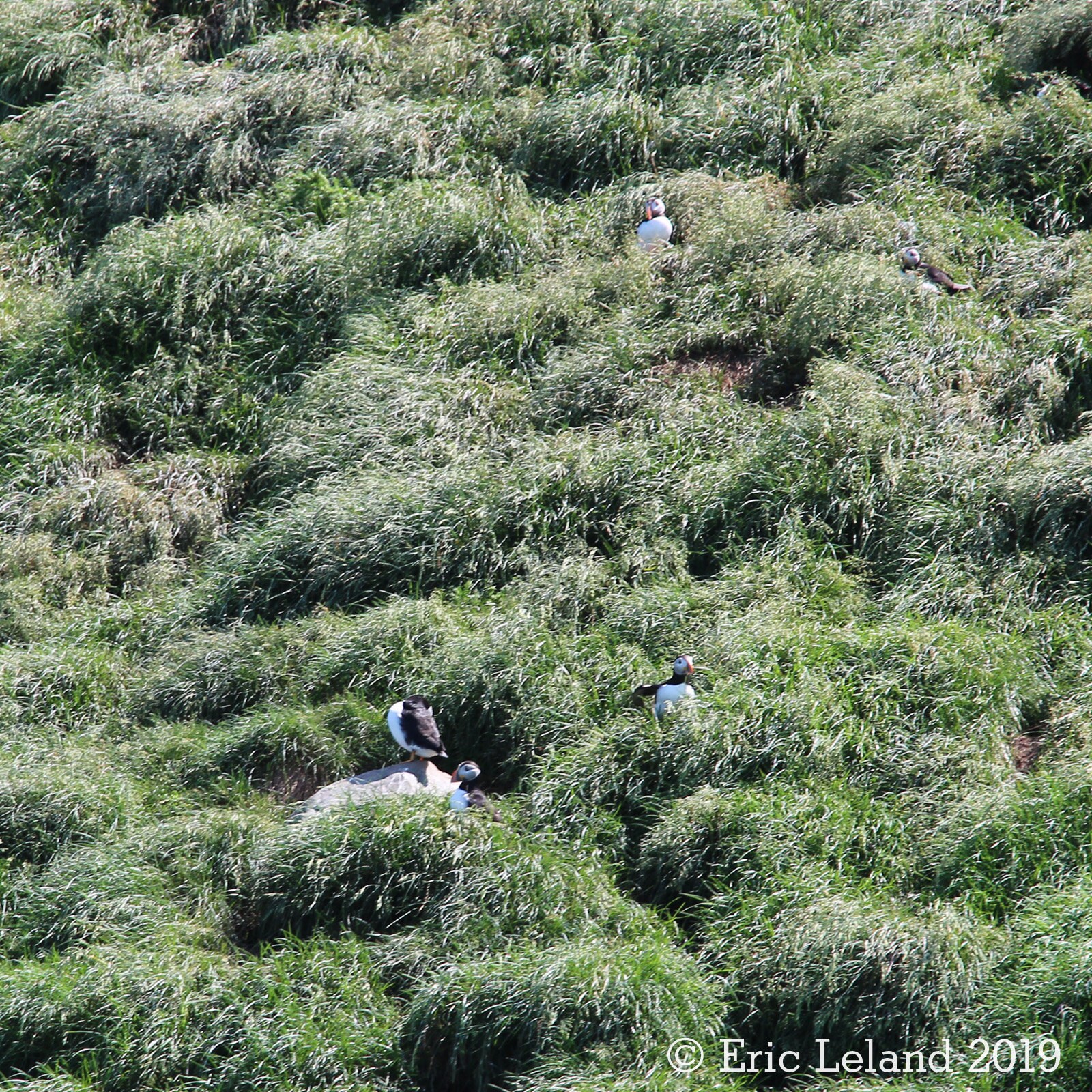 They were just barely in range of my offshore camera lens, and once I was home again it was good fun to zoom in on the pictures I took and pick the little birds out of the greenest, fluffiest grass I have ever seen, anywhere.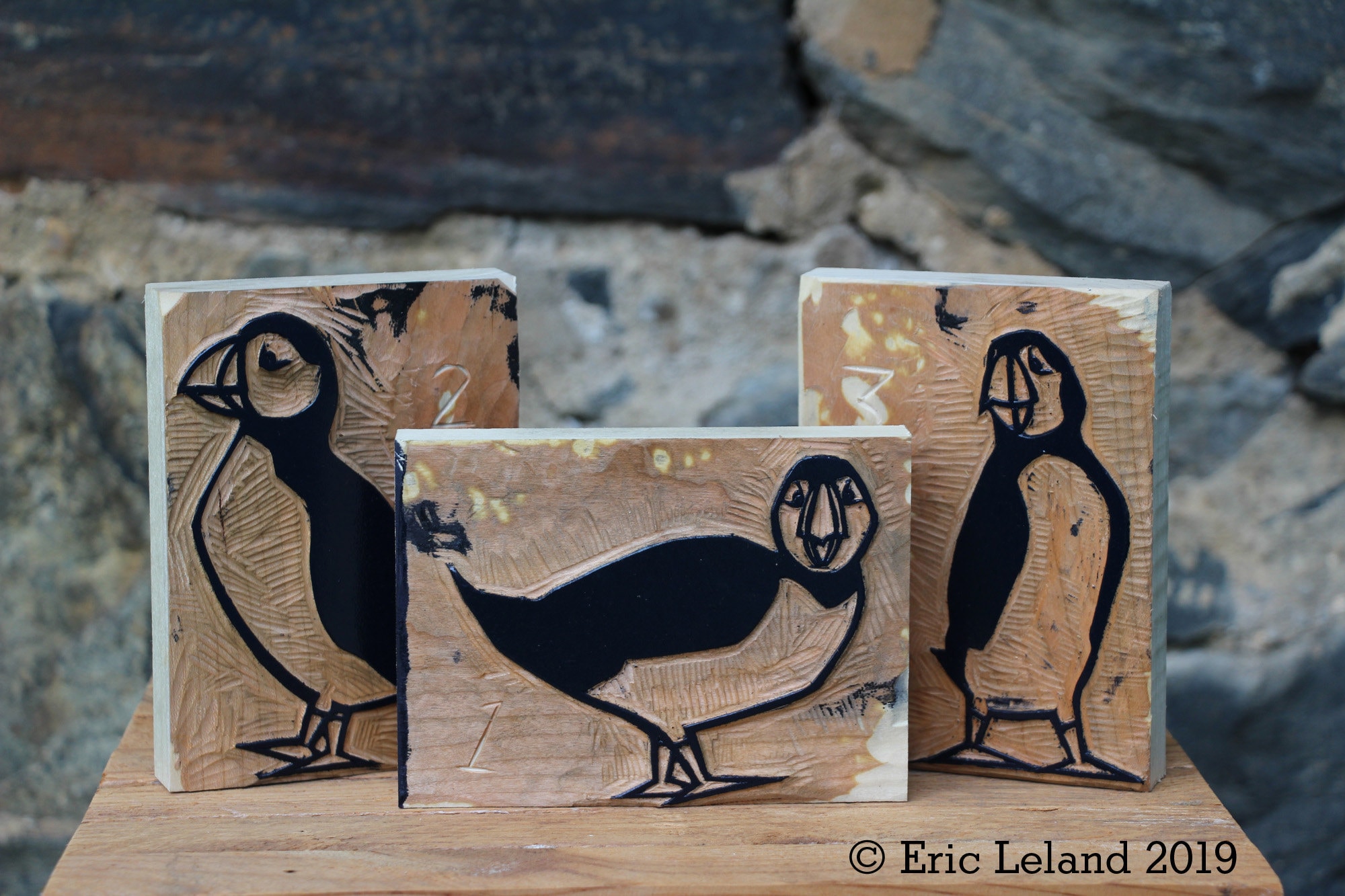 I chose a few particular characters from the many and carved them in wood, and now they make up a set of three new greeting cards.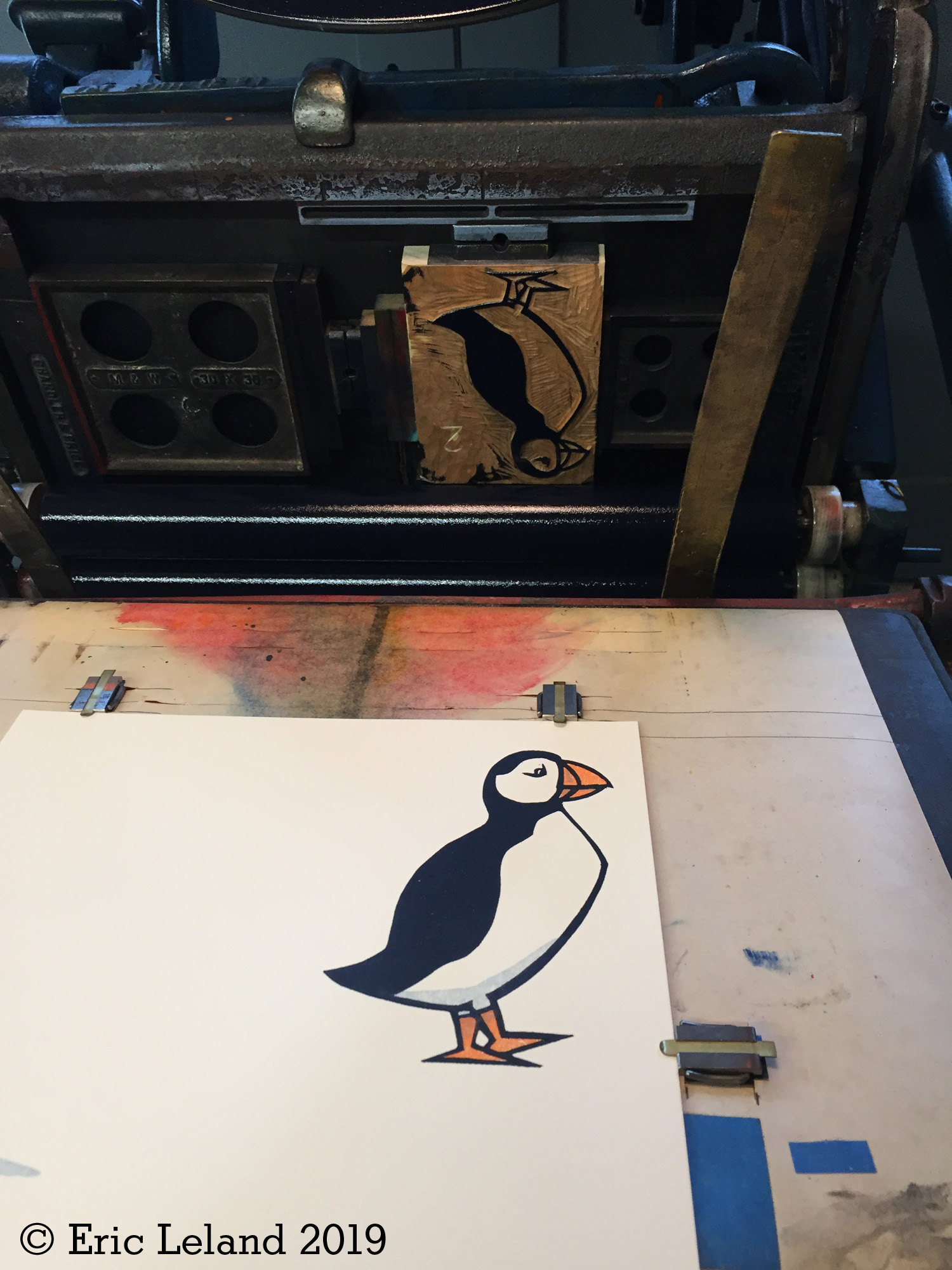 There is also a puffin poster in progress - check back soon!