From 2016-2018, I produced illustrations for an exhibition of garden follies at the Winterthur Museum, Garden, and Library. The exhibition features historic follies that have been at Winterthur for many years and new follies inspired by other gardens around the world.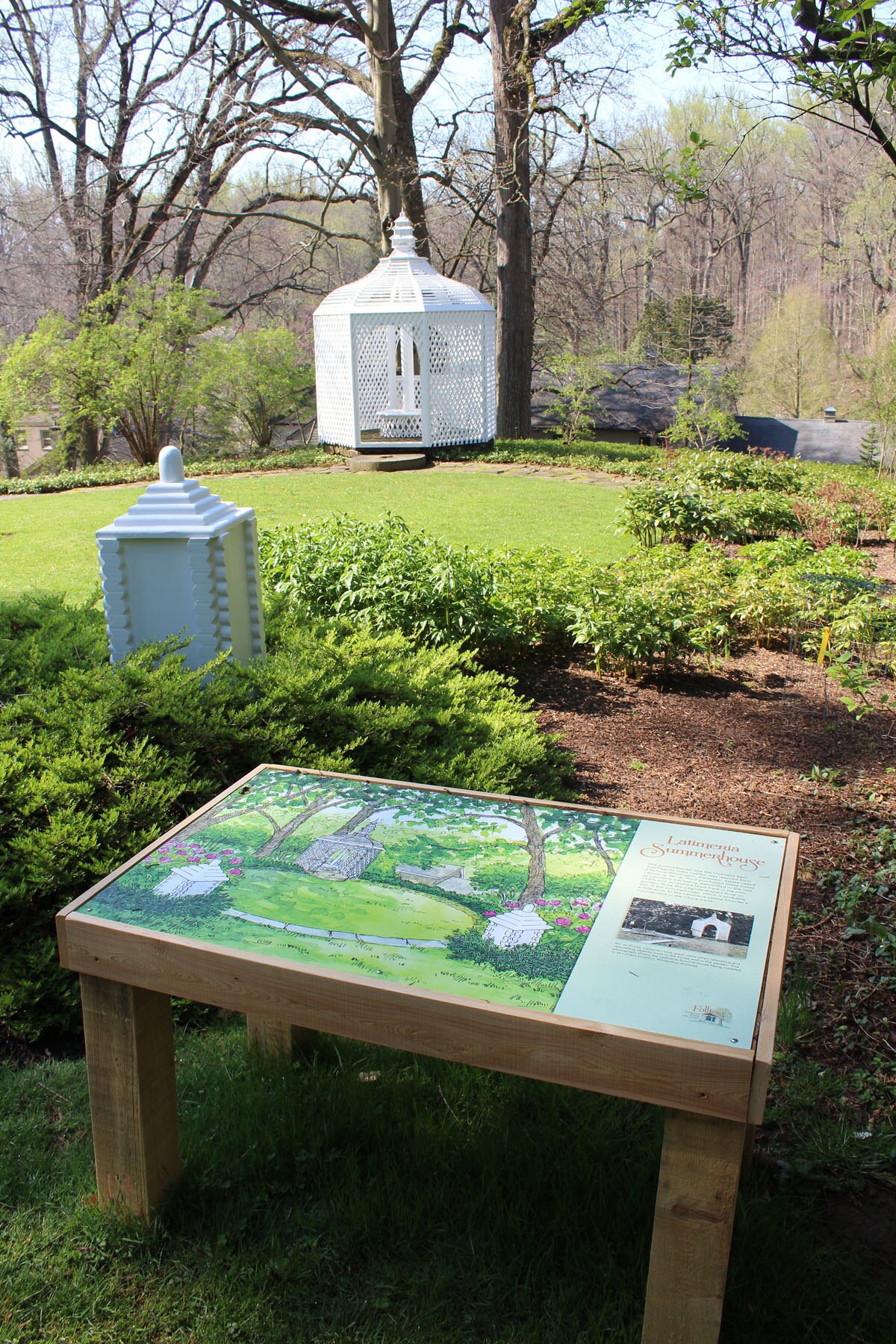 My illustration of the historic Latimeria Summerhouse as featured on an interpretive panel...
The primary product of my work was a series of 13 illustrations of the follies, historic and new, to be used on interpretive panels. I also created some additional decorative elements for titles, signage, and publicity, and in my letterpress studio, I printed greeting cards for the gift shop from some of my line drawings.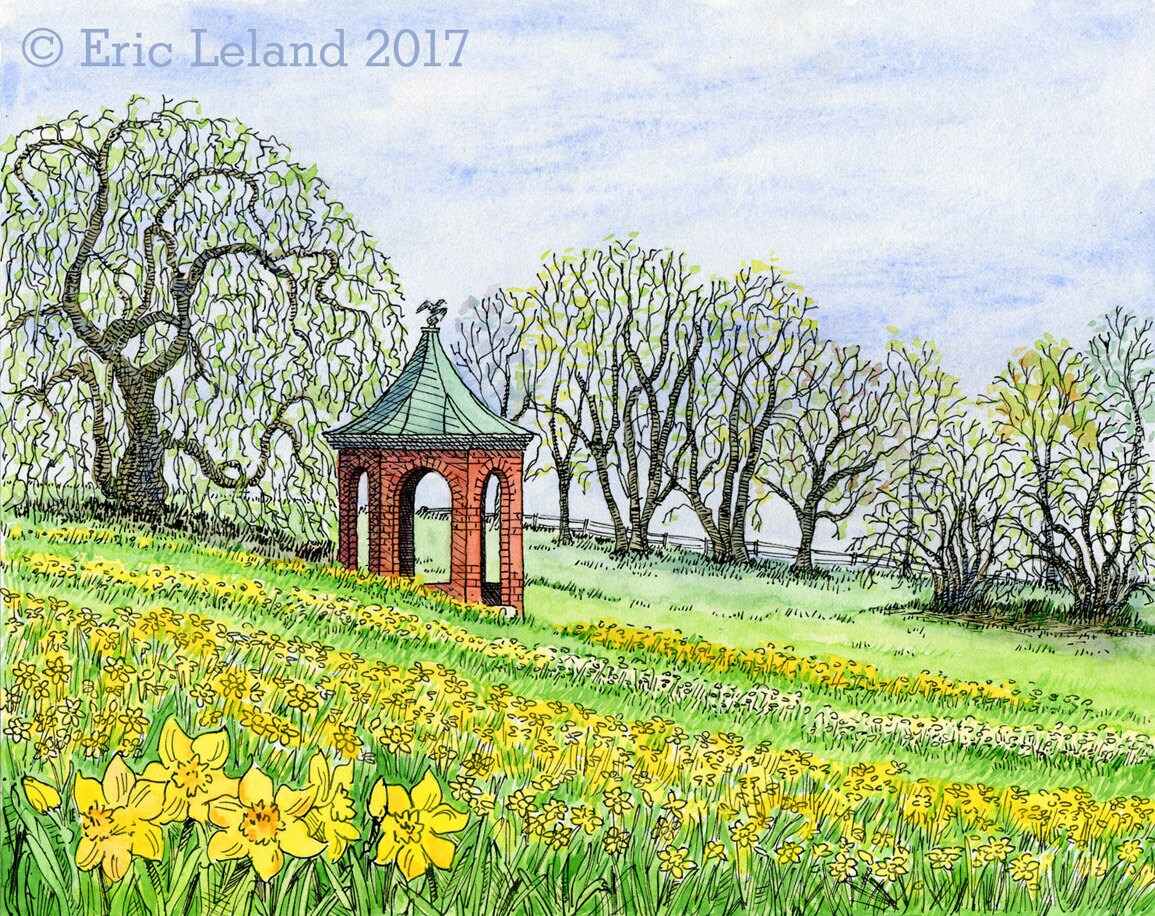 The Lookout sits in a field of daffodils, so it was natural to show it as it appears in early spring...
I worked from reference photographs and sketches done on site to depict the historic follies. One of the challenges was to show the follies in the season when the plants surrounding them were at their best. I was lucky that my main point of contact for the project, associate curator Carol Long, knows pretty much everything there is to know about the garden and its plants - I learned so much just riding around the garden with her.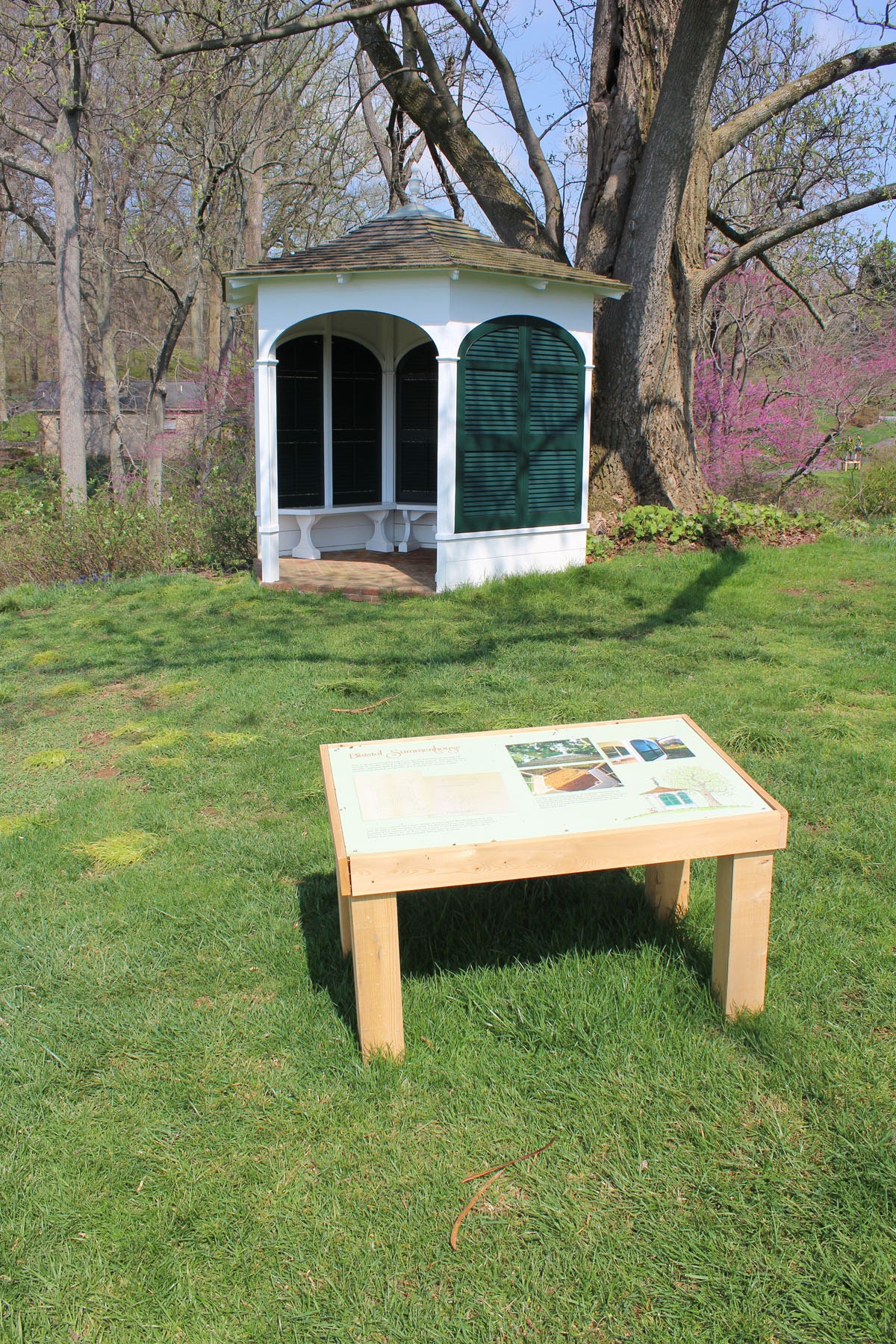 The Bristol Summerhouse sits beneath a huge old poplar tree...
...which featured in both my primary illustration...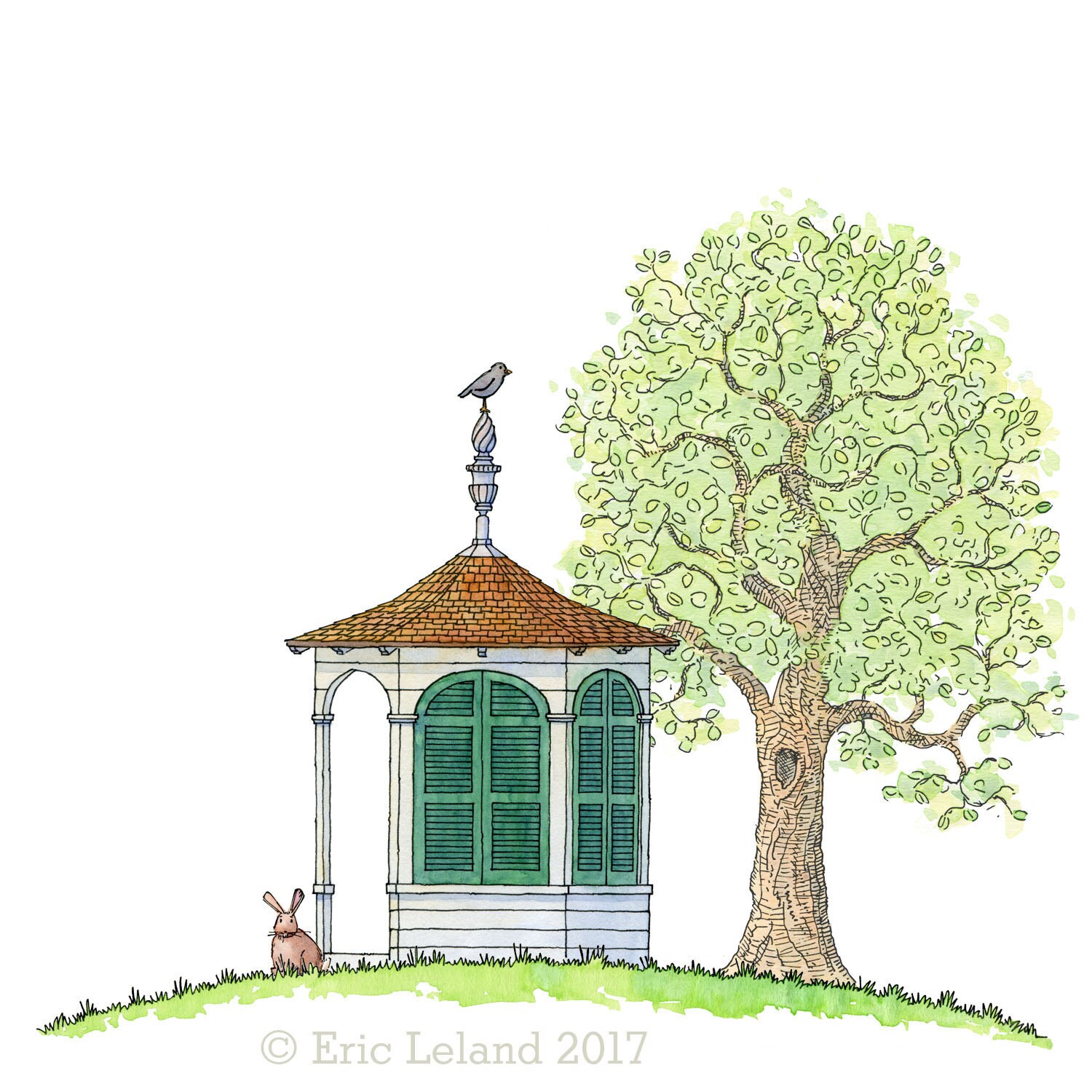 ...and, stylized, in some of the decorative extras I provided for signage, titling, and publicity. The image above was provided as a layered collage of discrete elements for the designers to adapt as needed.
The new follies offered a different challenge - the museum team was still busy designing and fabricating them when I had to illustrate them. I had to dust off some of my skills from my days as an architect in order to depict buildings that didn't exist yet.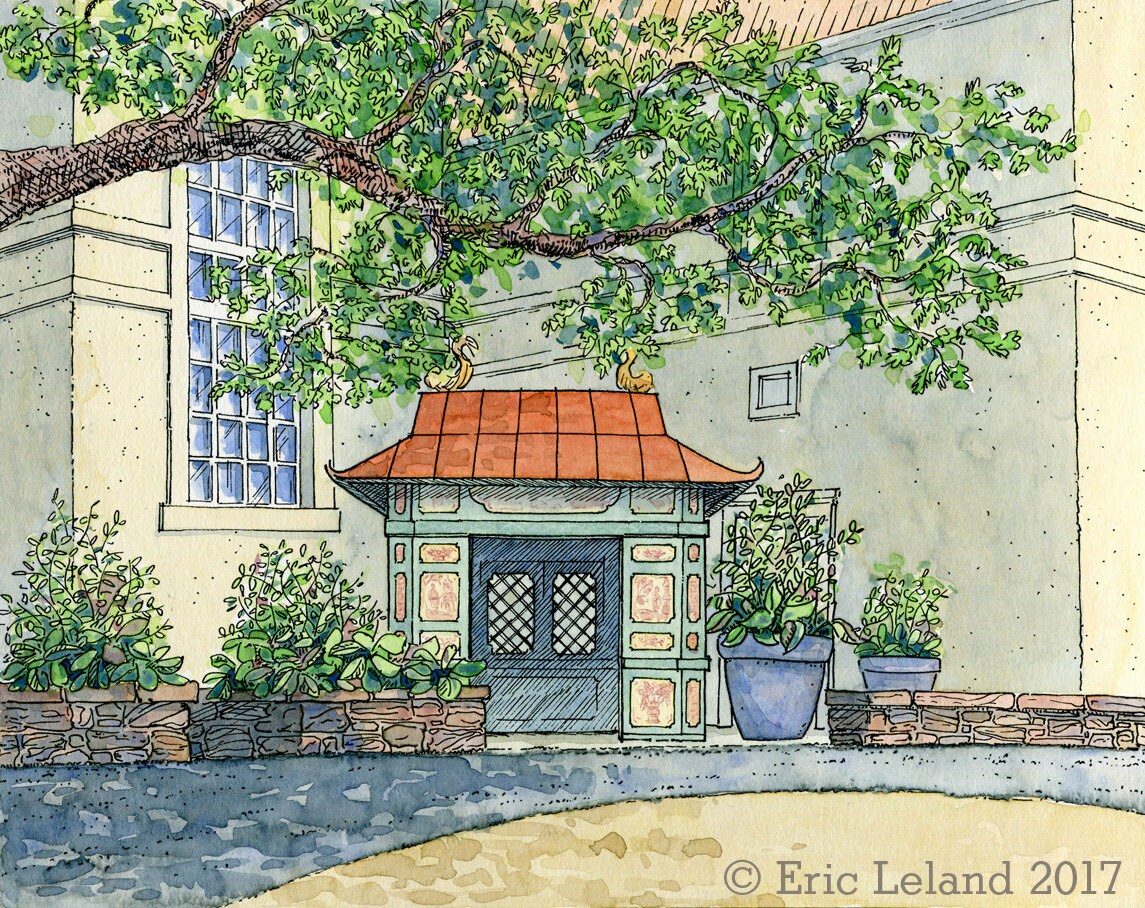 The Chinese Pavilion was one of the new follies.
The exhibition opened in the spring of 2018. The folks at Winterthur were so knowledgable, so easy to work with and so appreciative that the entire project was a pleasure. And it made for some great field trips, too!